---
Seek Wilderness
This is Ted Fryberger's personal outdoor website and is primarily used to disseminate information about hiking, biking, backpacking, and backcountry skiing trips that I'm leading. Private trips that I'm leading and other related activities that I'm participating in, but not leading, may also be listed.
Previously I have led similar trips for the Northern Virginia Hiking Club (NVHC), Sierra Club Potomac Region Outings (SCPro), Potomac Appalachian Trail Club's Ski Tour Section, The Ski Club of Washington DC, and the Columbia Ski Club. I have been leading these types of activities for 30 years, and participating in them for most of my life.
Hyperlinks to previous multi-day wilderness trip descriptions may be a good starting point if you are planning your own trip to the same area. That's why I leave them on the website - they represent a considerable investment of my time in terms of research, and planning. You will still have to do your own extensive research and planning to tailor it for your own unique trip requirements.
---
My New Online Art Galleries
Artexpo New York I exhibited my photographs & posters at Artexpo New York in April, 2022
---
My Outdoor Recreation Courses for 2023

Backpacking Essentials Brochure - 2 Days
Wilderness in Winter Brochure - 1 Day
---
New Photography Website: TedFrybergerPhotography.com
Old Photography Website: Photos-Art-Posters.com
Contact
---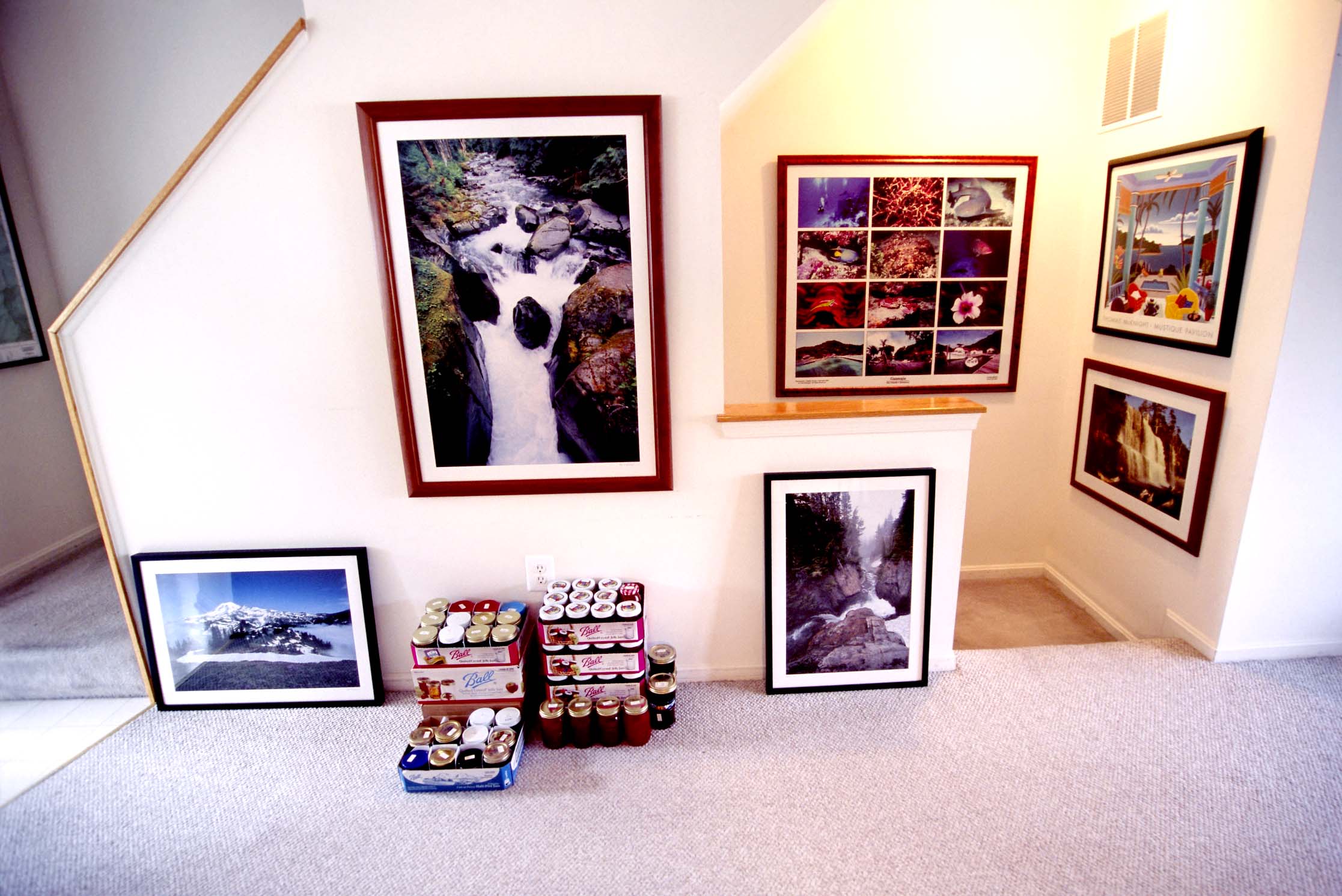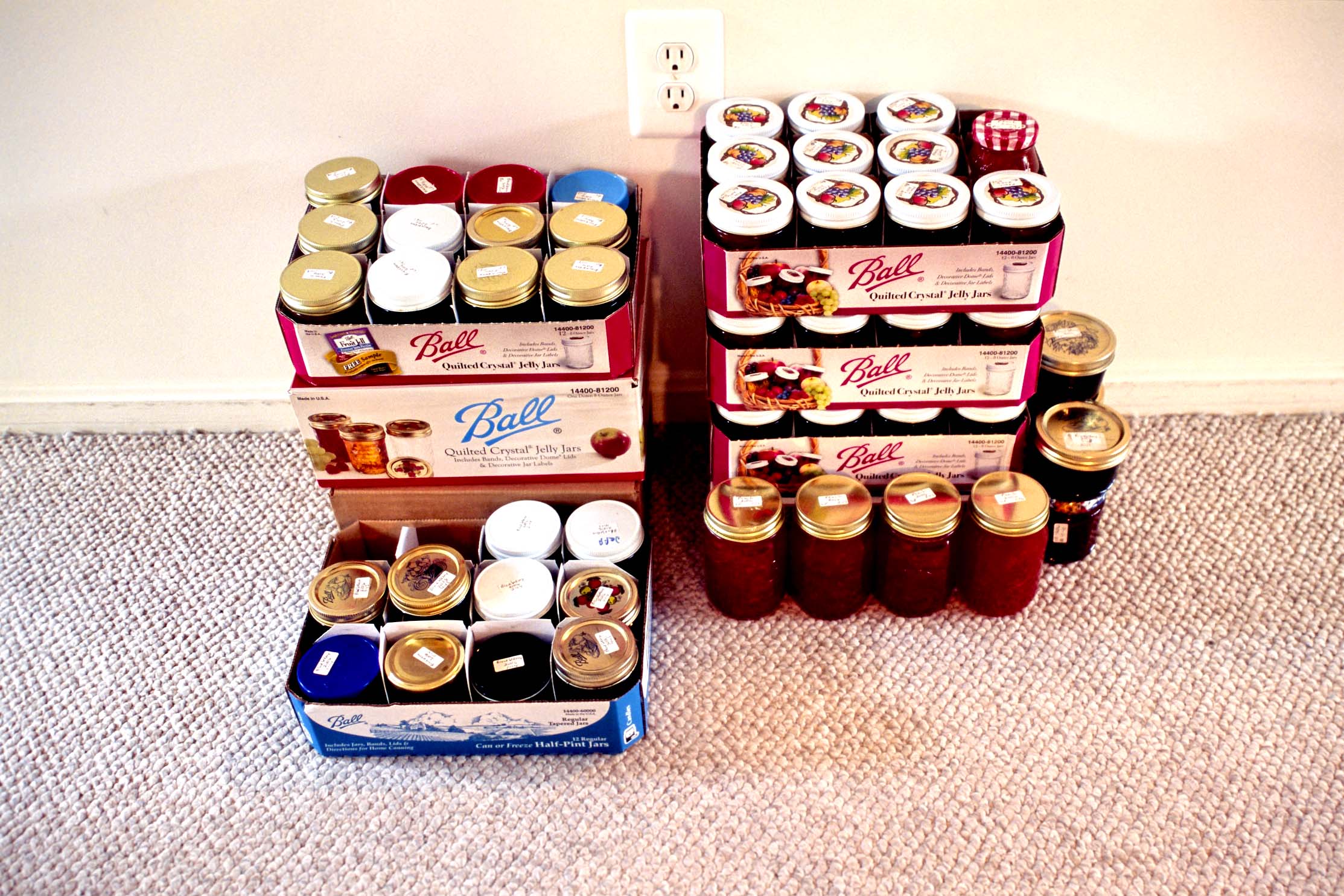 These photos were taken at the end of the season in late August so some had already been used or given away by then. Normally I do about 100, 8 oz jars per season primarily strawberry, blueberry, blackberry and peach, but have also done sour cherry, black raspberry, wild red raspberry, wild grape, crab apple, and crab apple butter. In 2006 I made 120 jars, my personal best for a single season. About 1/2 to 2/3 is given away each year to family, friends, and neighbors. This is made the old fashioned way with slow cooking until it spins a thread, with no pectin to diminish the flavor - fruit and sugar only. My mother grew up on a farm in Lancaster County, PA where they made preserves and canned fruit and vegetables every year. I learned not only to appreciate the high quality of homemade food from her but also how to create it. My mother was a great cook and baker in a place where the bar is very high.